Nun Kagney Lee Karter in her Sinful Lust
After hearing of the evil lurking in the church that sister Kagney Linn Karter serves, the Cardinal decided to make the trip to rid the holy place of its evil spirits. The Cardinal finds Nun Kagney at the altar and begins to read a prayer to banish the evil within. Possessed by the devil, Kagney screams to the priest to stop, and commences touching herself in the most unholy ways. As the Cardinals prayers get louder, nun Kagney becomes more wild with desire masturbating and pushing the cross deeper and deeper into her pussy. Can the Cardinal save her soul...stay tuned on xxxhorror.com!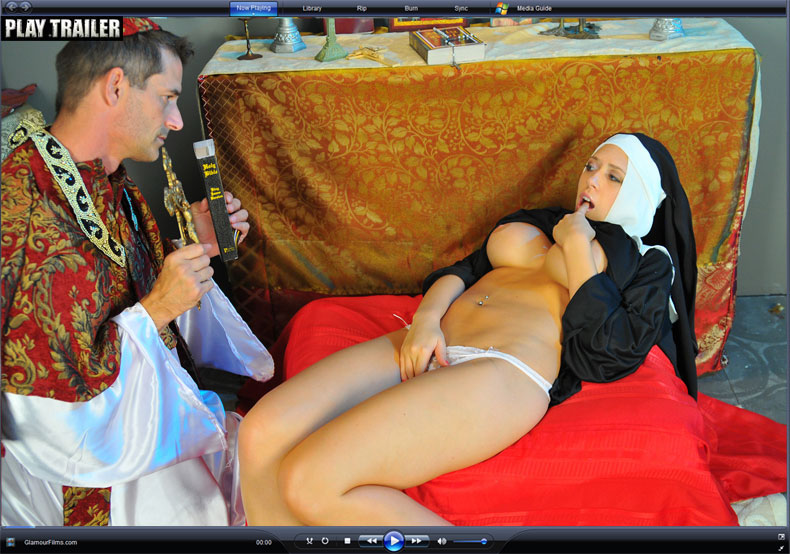 / MP4 VIDEO /
---
Eve Mayfair in the Unholy Undead
The graveyard of the remote monastery in the Carpathian Mountains holds a centuries old secret. There was black female vampire living in the near by caves. The nasty horror sex vampire Eve Mayfair arrived 1500 years ago with the Roman legions. She liked the quite remote place and settled here torturing the Carpathian population for centuries. This unholy sex vampire was visiting the monastery every night preying for weak priests and dirty nuns, collecting their souls for centuries. Stay tuned to Xxx Horror!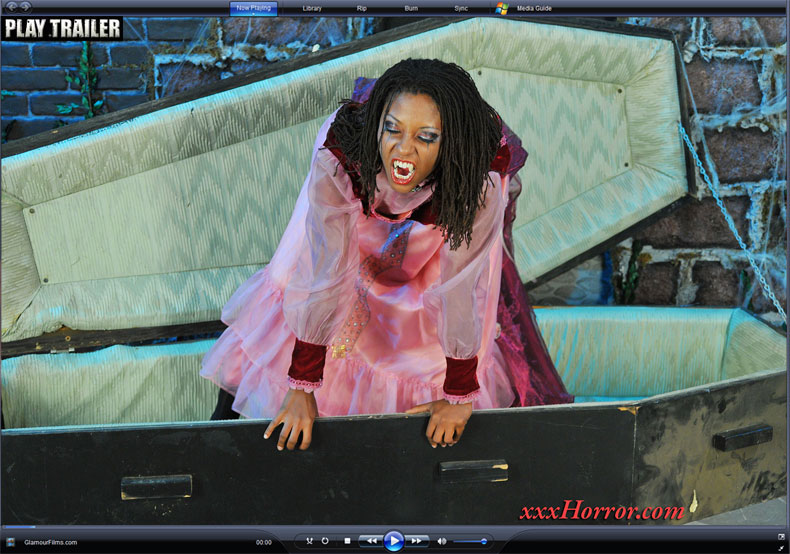 / MP4 VIDEO /
---
Aubrey Addams in The Prayer
Consumed by holy dreams, the un-repentant nun Aubrey Adams prays to become the chosen virgin. In her prayer Aubrey calls out to have the spirit inside her, masturbating with the cross and pouring holy candles all over her naked teen tits. The un-holly Father James, takes advantage of the nun during her blasphemous sex acts by inserting the rosary into the nuns virgin pussy, and counseling her in her sin on XXXhorror.com!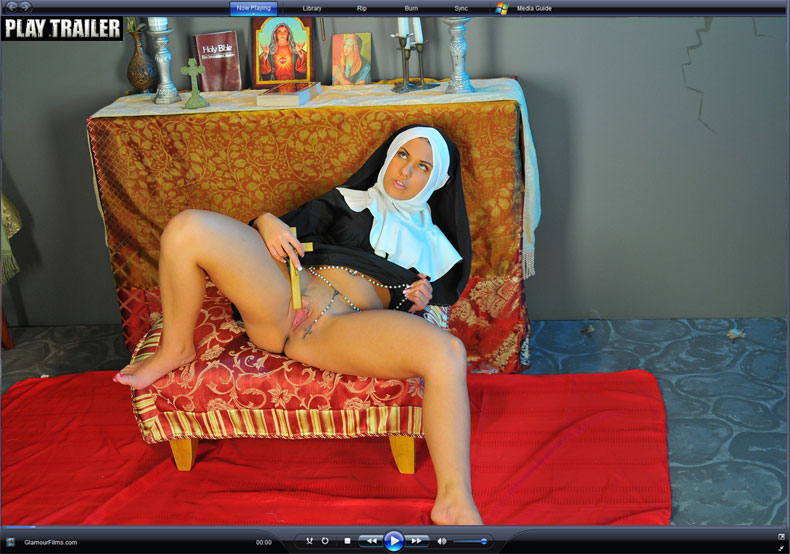 / MP4 VIDEO /