Kya Tropic Vampire Schoolgirl in THE BODY BAG
As night fell on the haunted graveyard the gravedigger was dragging a body bag. Overwhelmed by curiosity, the digger unzipped the bag to find a hot dead catholic schoolgirl Kya Tropic. The dirty pervert ripped open her shirt to try and fuck the still warm pussy, only to find that he had woken the undead. Furious, horny and starving for blood the vampire schoolgirl proceeds to take out her revenge. Her thirst is only quenched after she feeds and finds a bible and rosary lying on the coffin, waiting for her burial scheduled for the following day. Kinky vampire blasphemous whore Kya Tropic, stops at nothing to take out her revenge and satisfy her hunger!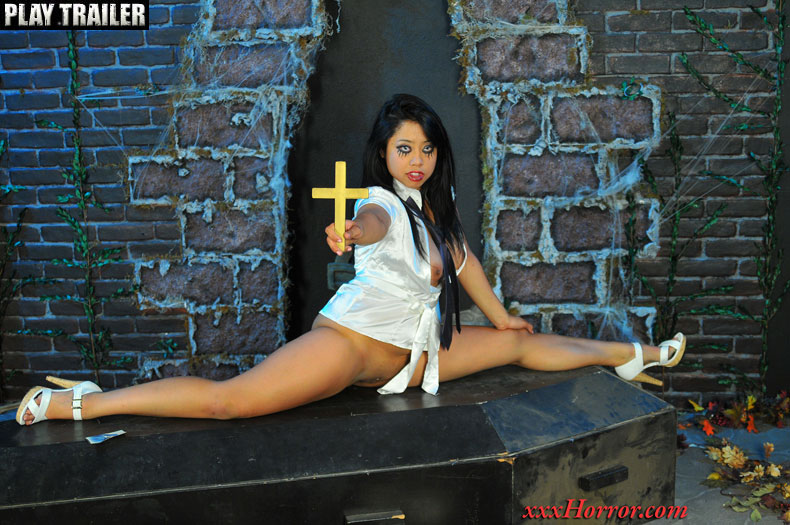 / MP4 VIDEO /
---
Eve Mayfair Horrorsex Nun
Innocent virgin black nun Eve Mayfair was praying on Easter eve. She was calm and strong with the faith. As she went deeper into her faith she began to believe that she was chosen by the lord. Unable to control her desires, she began to pour the holy wine and the body of Christ inside of her pussy to quench her passion. As she let herself fall pray to the Holy Spirit, she began shoving pieced of the bible inside her Virgin Pussy and masturbating with the cross yelling for the lord to come please her. Watch her blasphemous Easter Prayer on XxxHorror.com and stay tuned for what comes next!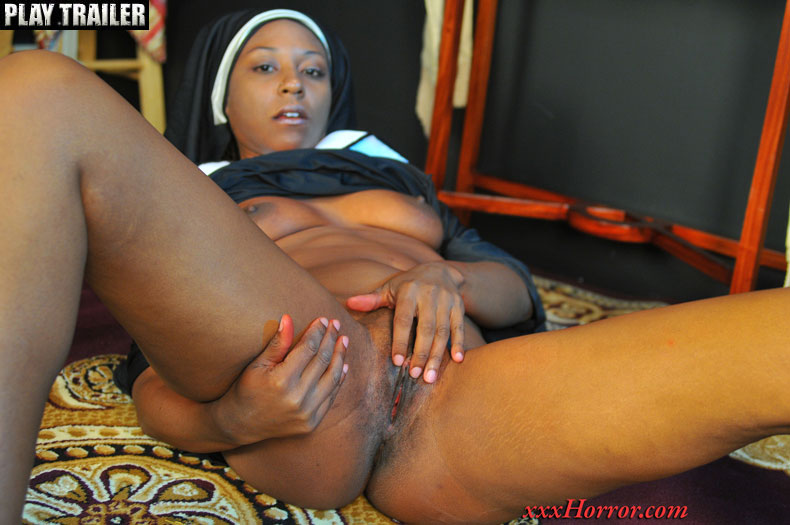 / MP4 VIDEO /
---
Emma Luvgood in the Unholy One
Strong in the faith Father Angelino was walking before sunrise in the graveyard when he saw Emma Luvgood laying on the ground. He came close trying to help her. Emma was turned into nasty vampire freak and jumped trying to bite him. Father Angelino scared her a way using the cross hanging on his neck. He called GOD for help, but it was too late. Restraining Emma was not in his hands anymore. He ran a way to seek help!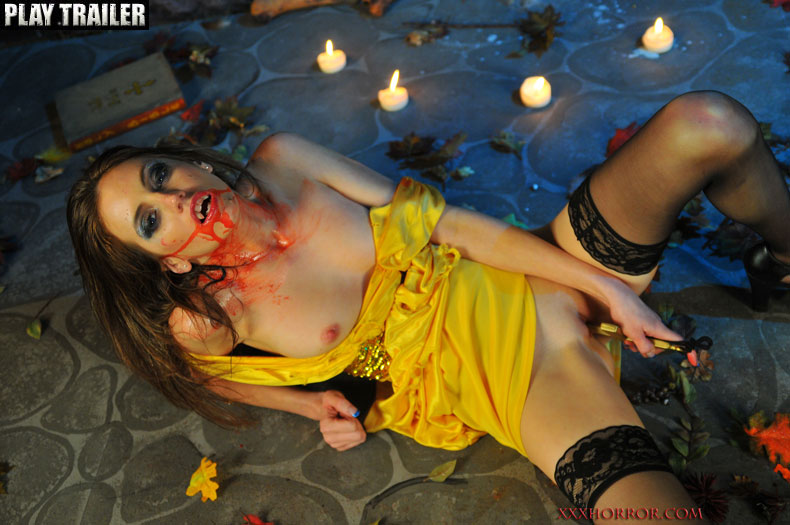 / MP4 VIDEO /