Brandy and Eve in Sex With a Vampire
Sexy big boob nun Brandi Aniston was walking in the evening around the remote monastery, thinking about the bad porn dream she had the night before. Little did she know that horny black vampire was living in the nearby Carpathian Mountains. When she approached the graveyard she sensed a draft passing by and then she was bitten on the neck. The innocent nun passed out. When Brandi woke up she found herself chained to a wooden cross. In front of her was laying a huge black coffin. The nun was scared. After a wile the coffin opened and the strong black lesbian vamp Eve Mayfair came out. Eve sensed the scared nun soul and decided to torture her even more by stripping Brandi, toying her with a huge cross and expose her to a horny lesbian sex action. Check out this lesbian vampire nun movie, where Brandi was converted to a sultry vampire lesbian nun. Eve needed a companion for a long time and she found it in nun Brandi. Stay tuned to part to, where the horny vampire lesbian nuns will hunt for innocent priests and involve them in kinky fetish orgies, before bite them. This is another exclusive fetish production by Mistress Ania.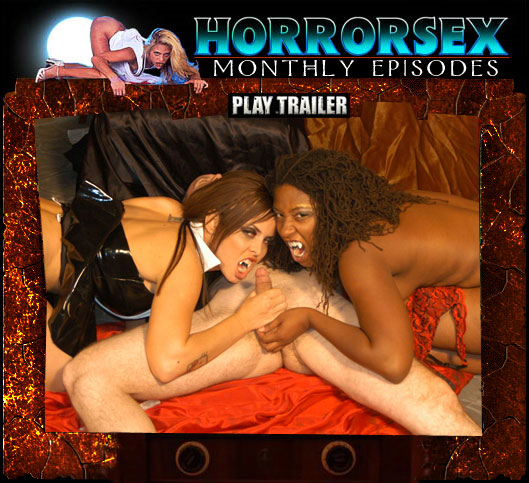 ---
Tanner Mayes in Dirty Confessions
Tanner Mayes and Erin Taylor starring in two kinky nun sex episodes. In the first episode innocent skinny nun Erin gets seduced by the horny lesbian nun Tanner. Bad nun Tanner tricked the small boob nun Erin into her room and asked her to pray together. After a while Tanner started asking very confusing sexual questions. Then the bad nun started touching Erinís perky boobs. Shocked by the sexual lust nun Erin let tanner do whatever she wanted. The movie also includes the confessions of the bad sex nuns inserted in between the lesbian sex scenes. Stay tuned to part two, where the top nun Mother Superior catches the horny lesbian nuns in action! This is another exclusive horror sex episode produced by our own Mistress Ania. Enjoy!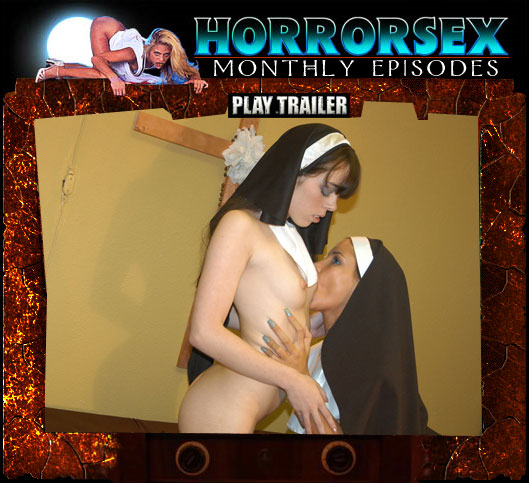 ---
Tanner Mayes in Dirty Confessions
Horny lesbian Nuns Erin and Tanner were kissing and touching each other, when Mother Superior entered the modest room. The hot young nuns were scared and terrified, by the sin they have committed. At first Mother Superior was shocked, but after a couple of seconds she felt her pussy wet. She commanded the sinful nuns tanner and Erin to continue the lesbian sex act. At first the girls did not feel comfortable to continue, but the desire for lesbian sex prevailed and they started licking each others pussy and asses. The nun MILF spread on the corner of the bed and started masturbating watching the sexual sin committed in front of her. Check out this exclusive lesbian sex orgy, involving three hot and sexy nuns. This is another kinky fetish movie produced by Mistress Ania! Enjoy!