Vanessa Naughty in Satanic Sex Lair
In the second part of the Satanic Sex lair episodes we find out heroine Vanessa Naughty masturbating with the cross while reading the Satanic Book. Her friend father Gabriel finally showed up, but it was too late. Juicy ass Vanessa was controlled by Satan now and she attacked father Gabriel right a way. Not knowing what is going on Father Gabriel was easily overwhelmed by Vanessa. She made him lick her dirty ass while slapping his penis. Vanessa wanted to convert Gabriel to the satanic ways. The father tried to fight back, but she made him read the Satanic Book and he was caught under the satanic spell too. Vanessa and Gabriel performed wild satanic sex rituals. Check out this kinky female domination and facesitting movie and let me know what you think. Produced by Mistress Ania. Enjoy!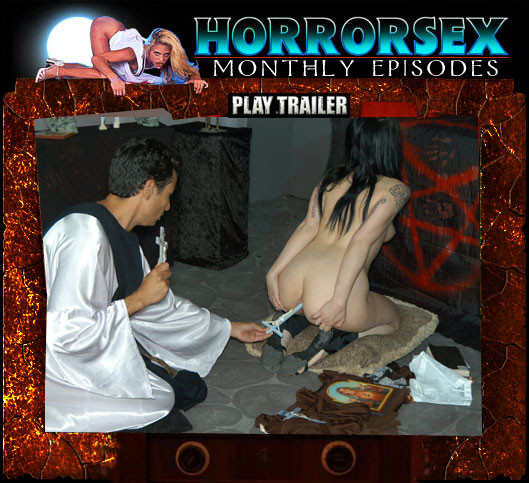 ---
Churchgirl Amber Rayne in Satan's Devotion
This is the second part of the Churchgirl saga. Here we see the full extent of the corrupting sexual power of Satan. Completely seduced by the hot nun Father Gabriel followed her to the monastery basement, where both of them performed kinky Satanic porn rituals. The sexy nun made Gabriel lick her ass and pussy before giving him a nasty satisfying blowjob. The poor father was completely under the satanic influence and could not fight the blasphemous Churchgirl. At the end of the scene father Gabriel's penis erupted a spectacular cumshot on the wafer, which the crazy nun slowed?! This is another exclusive horror sex production by Mistress Ania! Enjoy!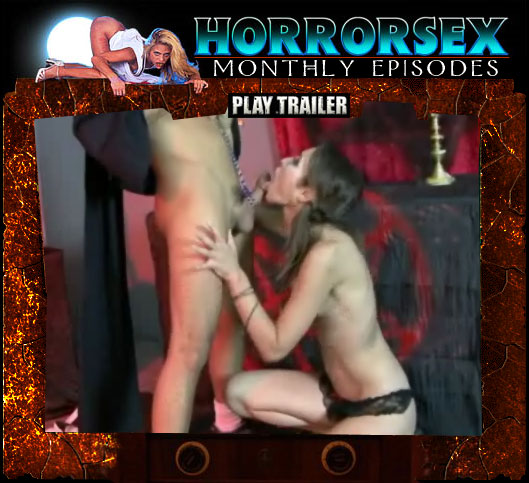 ---
Amber Rayne in Satanic Anal Fisting Rituals
In this kinky anal fisting movie we find Churchgirl Amber Rayne in her first steps towards the Satanic Sex Cult. In the basement of the Carpathian Monastery she has created her lair devoted to the dark Lord. Here she would trick the weak in the faith monks (like father Gabriel) and give them humiliating handjobs trying to turn them to the dark side. In this movie we have captured her completely obsessed masturbating on the self made alter covered with satanic signs and talking to imaginary sinned people. Amber fingers her pussy and fists her tight ass while reading from the bible. At some point she tears the bible apart and shoves the pages in her ass. Check out this crazy horrorsex film and let me know what you think. Produced by Mistress Ania. Enjoy!