Video Formats:
download or stream in true DVD quality
The hottest, kinkiest, and wildest collection of Horror Sex on the web featuring Dirty Nuns, Corrupt priests, Religious Blasphemy and so much more! Convert to the dark side on Xxx Horror.

Vampire Sex Fans Click Here | Oriental Porno Fans Click Here

Live Show News
Please check the forum for the current schedule!
Possessed Anal Nun Masturbates - 95 Images - 1 Movies - 11.52 Minutes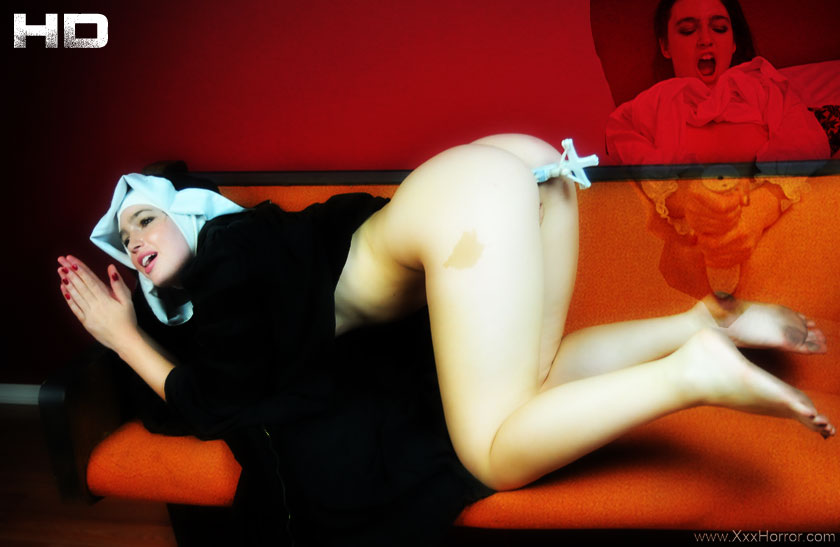 This is the second part of the anal nun Jodie's story. In this satanic porno video the nun confesses her sexual sins, during her possession by the evil spirits. The sexy nun confesses her anal sexual cravings during her possession by the devil and how she achieved multiple anal orgasms while inserting porcelain cross and statues in her ass...continue here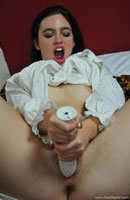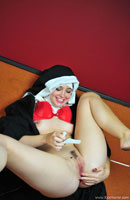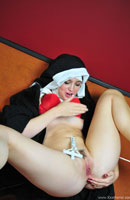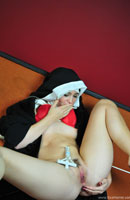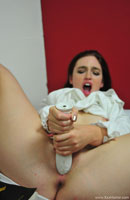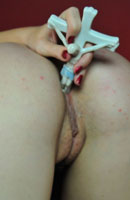 WATCH TRAILER ::: JOIN NOW
Possessed XXX Nun Stripping in Public - 68 Images - 1 Movies - 15.48 Minutes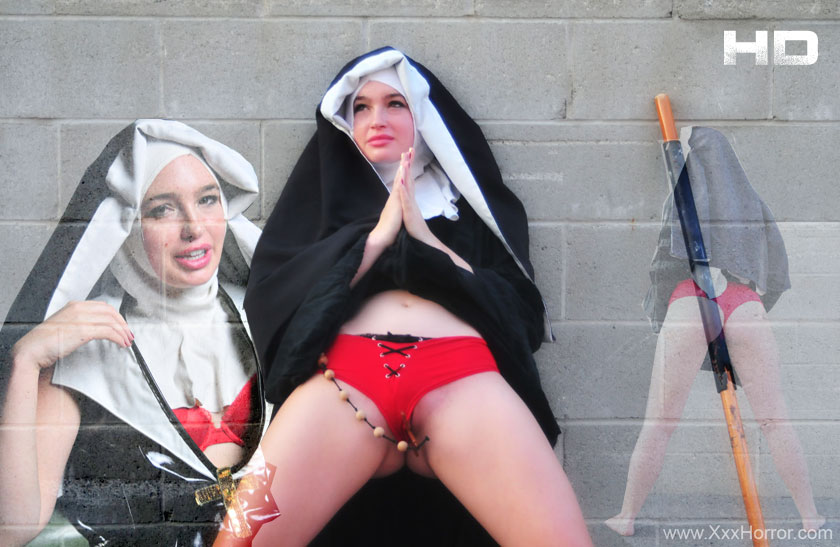 Hot ass nun Jodi filmed converting to a wild sex craving satanic minion. This is the first part of the movie showing how the horny xxx nun was possessed outside, while brooming the premises of the church. Vulnerable and not protected by the holy spirit the sweet nun was an easy prey to the Devil. Jodi put the broom aside and lifted her uniform, exposing her kinky lingerie to the passing by people. Ashamed by her behavior she ran inside to pray...continue here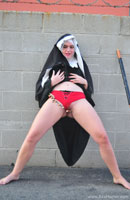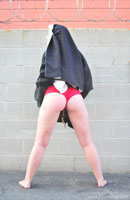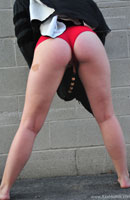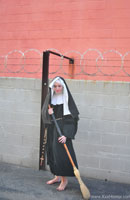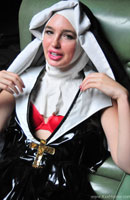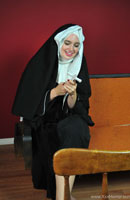 WATCH TRAILER ::: JOIN NOW
Satanic Teen Nun Masturbating - 127 Images - 1 Movies - 18.06 Minutes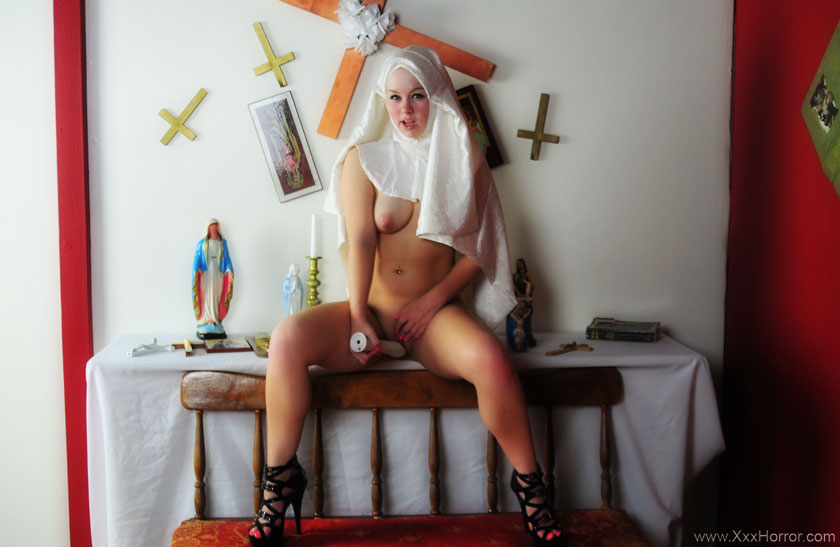 Deprived sexy nun Madison was coming back to the convent, when a strange dark energy hit her brain. Strange sexual waves went through her sweet erotic body. Little did she know that evil spirits have possessed her soul. The teen nun started touching her wet...continue here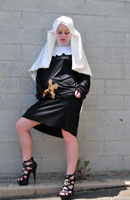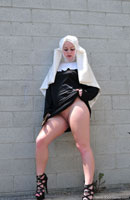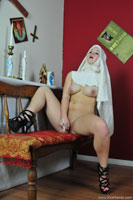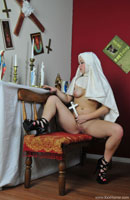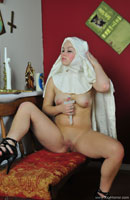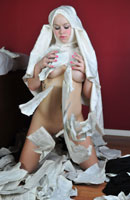 WATCH TRAILER ::: JOIN NOW
Praying Nun drilled by Sex Machine - 179 Images - 1 Movies - 13.18 Minutes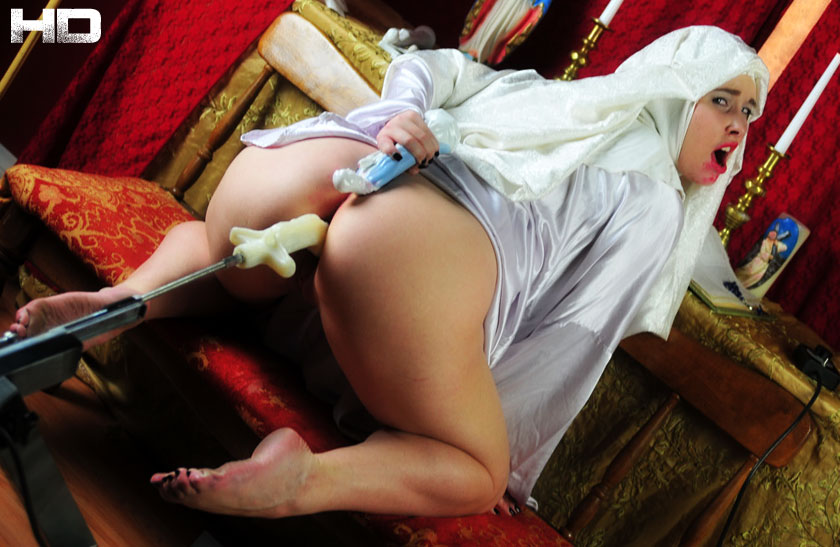 Sweet corrupted by evil teen nun Melody caught on camera praying on the altar while drilled by big cross toy attached to a sex machine. Possessed by Satan nun continues on masturbating with different statues and toys until achieving multiple orgasms laying on the bench and thinking she was having sex with the...continue here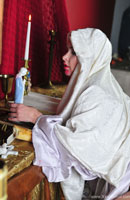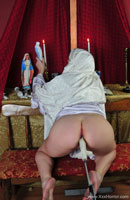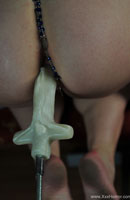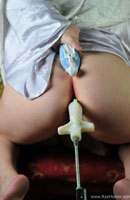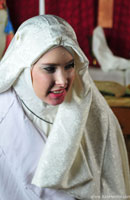 WATCH TRAILER ::: JOIN NOW
Satans Holy Whore - 74 Images - 1 Movies - 15.24 Minutes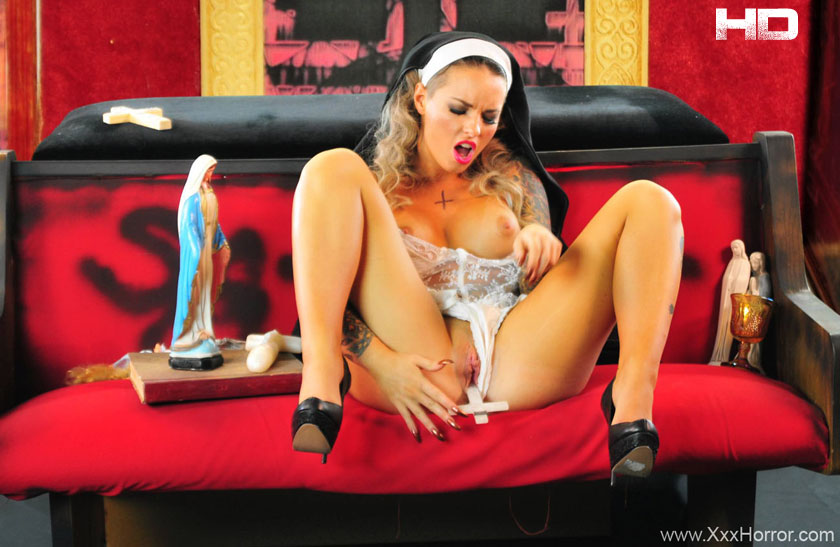 Busty xxx nun Christy Mack has become a member of the Satanic Holy Church after being banned by father Angelino from the convent. Sexy nun Christy was caught masturbating in her room with a huge statue. The horny sex nun was easily seduced by the Satanic Holy Church and in this episode we have filmed her masturbating with a big cross like dildo, while performing satanic rituals. The big boob nun was obviously possessed by evil spirits. Will father Angelino come to help her?...continue here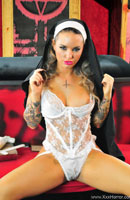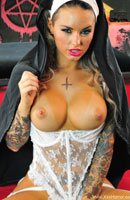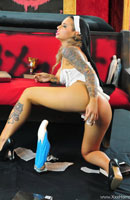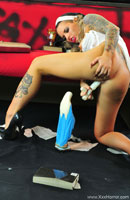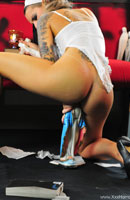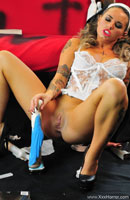 WATCH TRAILER ::: JOIN NOW
Teen Nun Melody having Satanic Dream - 33 Images - 1 Movies - 15.54 Minutes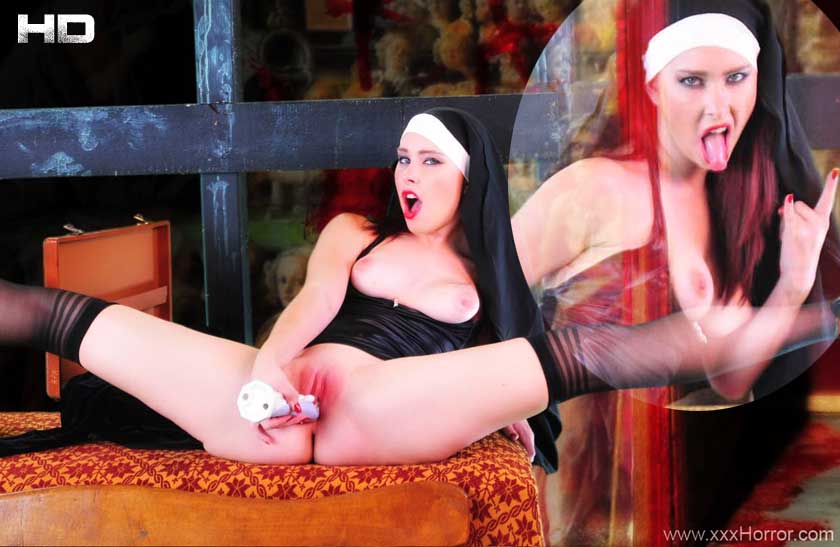 Teen nun Melody had very strange feelings lately. Every time she entered the church she got very horny and felt that she needed to masturbate. Little did the sweet nun know that her soul was possessed by a demon called Baaal. In this crazy satanic episode the horny demon completely reveals himself by making the teen nun insert big religious statues inside her tight pussy, while masturbating on the alter. At the end Baaal made nun Melody rip off her pantyhose and kiss her dirty sexy feet....continue here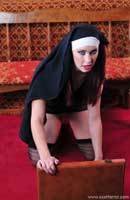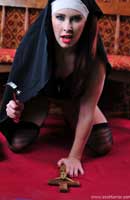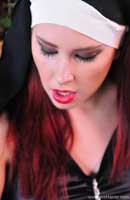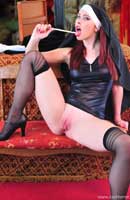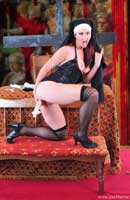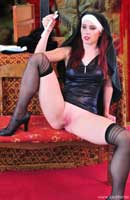 WATCH TRAILER ::: JOIN NOW
Veronica Avluv in Evil Nun Teacher - 39 Images - 1 Movies - 17.48 Minutes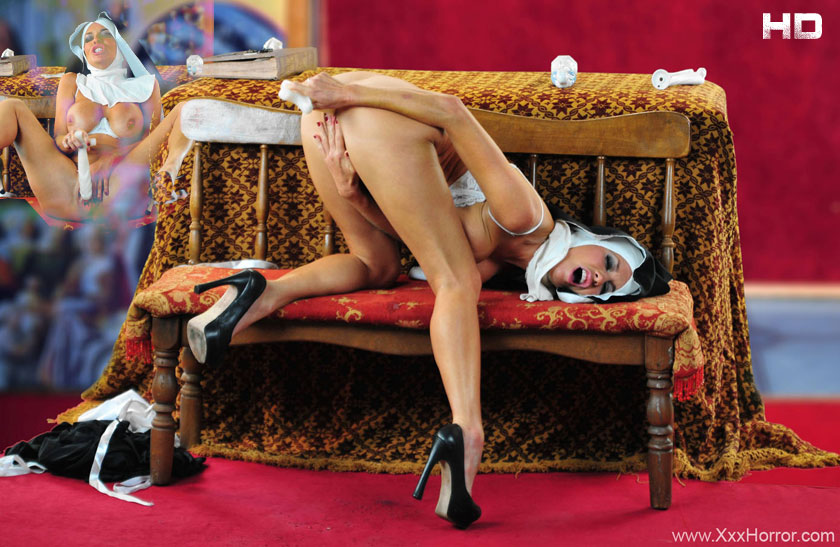 MILF nun Veronica Avluv performing wild sex acts in the church. Possessed by evil the top nun Veronica was caught on camera corrupting other nun secretly at night. The crazy MILF would jump on the alter and show the other nuns how to masturbate with huge dildos. She would insert the dildo deep in her ass then another one inside her pussy and masturbate until squirting all over the place. Check out this kinky fetish horror sex episode and let me know what you think....continue here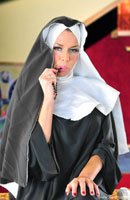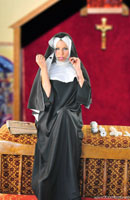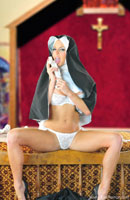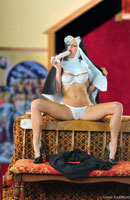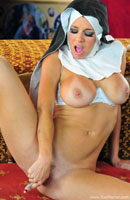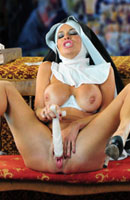 WATCH TRAILER ::: JOIN NOW
Seduction in the lair of Satan - 224 Images - 2 Movies - 32.16 Minutes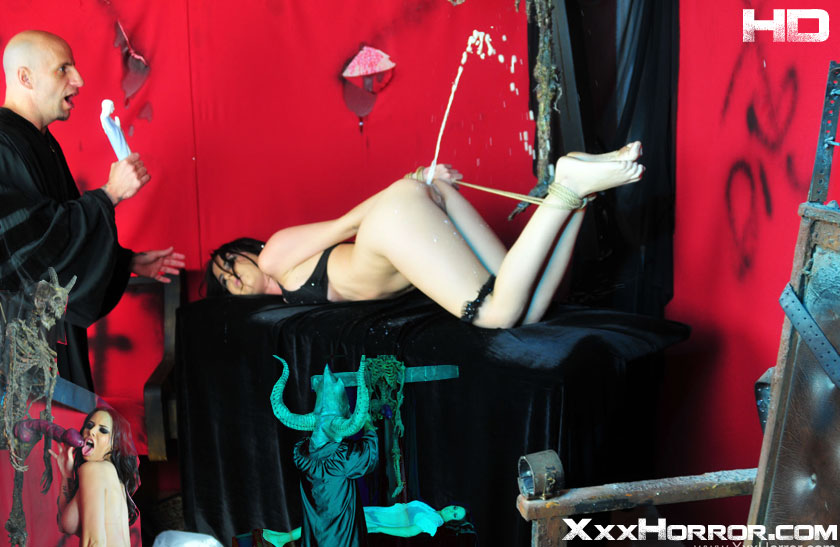 Warrior priest father Angelino has exterminated most vampires from Europe and now he is working on a new assignment. He was tracking a Satanic Sect and in this episode he has found their evil temple. When the strong in the faith father entered the temple he was witnessed of a satanic ritual and he tried to stop it. Everybody ran away except the busty girl strapped to the alter. Little did Angelino know that she was the leader of the satanic cult and he was trapped. He untied her and tried to talk to her but she spat food at him and squirted milk out of her ass. The priest was shocked and the evil witch took advantage seducing him with a blowjob. Will the father allow his sexual desires blur his mind? Check out this horror sex movie produced by Mistress Ania and find out. The movie has been divided into two parts for easy download. Happy Easter!...continue here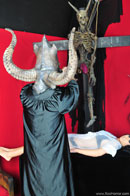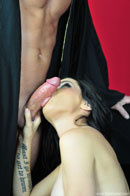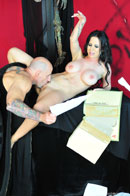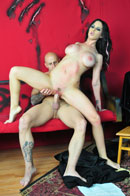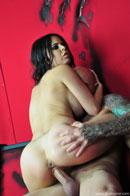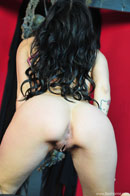 WATCH TRAILER ::: JOIN NOW
Angelica Raven Anal Nun - 73 Images - 1 Movies - 14.31 Minutes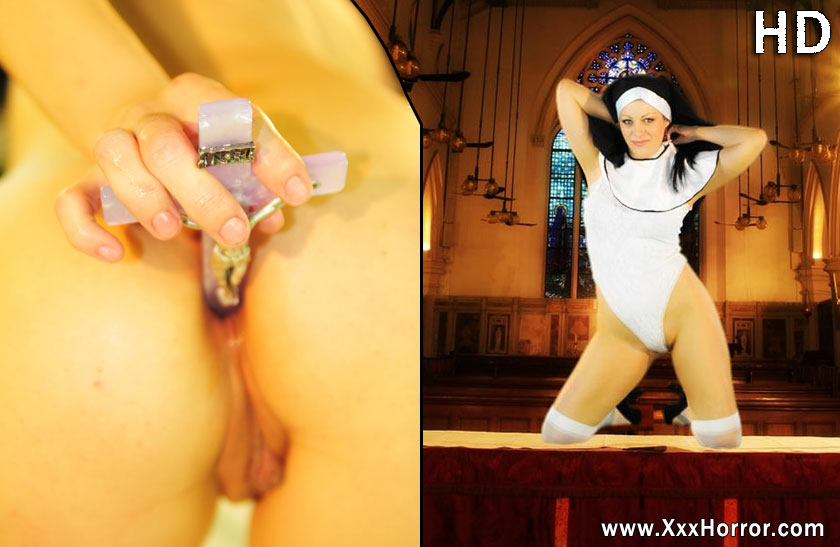 Busty nun Angelica was horny all the time. She suspected that the devil has taken a place deep inside her soul trying to manipulate her sexual desires. The hot nun found an empty church during the week hoping to clear out her thoughts and figure out what exactly her desires are. Right after she entered the church the horny nun jumped on the alter with a desire to masturbate. The big boob nun could not help it. She used different objects laying around and started to masturbate with them. But her real desire was the anal masturbation. She stuck a cross in her ass and achieved multiple orgasms. Watch this crazy horror sex movie and see the possessed by the evil nun inserting large statue in her pussy. Enjoy!...continue here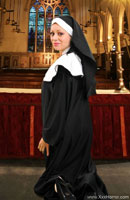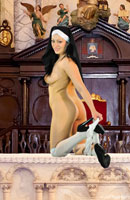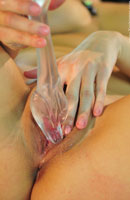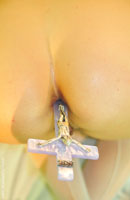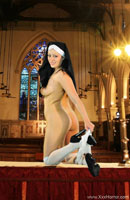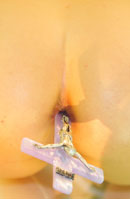 WATCH TRAILER ::: JOIN NOW
Busty Nun Nikki Sexx in The Lords Supper III - 91 Images - 1 Movies - 22.17 Minutes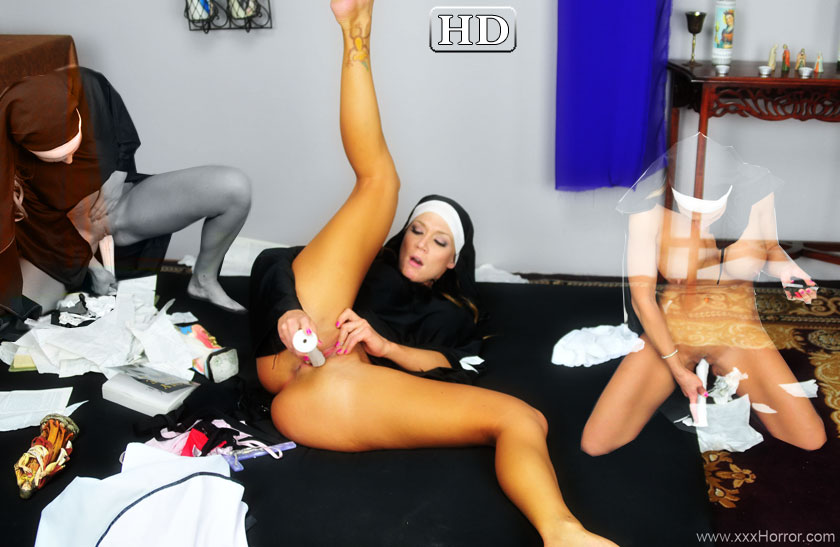 This is the third part of the wild lesbian nun trilogy called the Lords Supper. In this horror sex episode top nun Nikki Sexx has come back to her room to find a huge mess. Lesbian Nuns Brandy and Kali have left the room a little bit tipsy, not realizing that they will be caught by Mother Superior. Nun Nikki started cleaning up to find wet panties thorn books and several statues laying around her bed. Somehow nun Nikki figured out that they have had wild lesbian sex in there and her pussy got wet immediately. She grabbed the statues and started inserting them in her vagina achieving multiple orgasms. Nun Nikki ended the last orgasm crying out loud – Merry Fucking Christmas. Enjoy!...continue here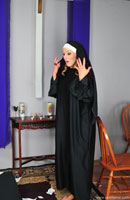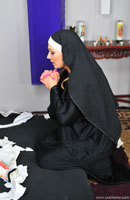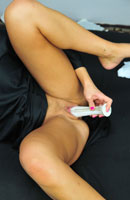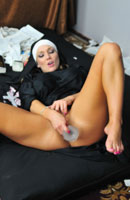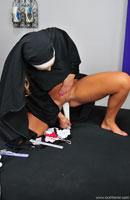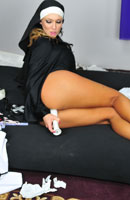 WATCH TRAILER ::: JOIN NOW
GET YOUR XXX HORROR PASS NOW
Follow Mistress Ania on Twitter

Copyright 2011 XxxHorror.com
18 U.S.C. 2257 Record-Keeping Requirements Compliance Statement
Terms Of Use :: Contact Us :: Modeling Opportunities :: Webmasters