Double Penetrated Teen Nun
This is the second part of the Sisters of Decency saga. This part was divided in two movies for easier download. In this horror sex video nun Shay was punished for her sins. First there was a gathering of 4 priests panel plus mother superior presenting evidence of the sexual misbehavior of teen nun Shay. At some point during the hearing the tricky and corrupt mother superior asked the dirty nun to show what she was doing when they caught her. When Shay Golden inserted the dildo up her us, two of the priest could not handle it and left the room. But the leader of the convent father Gabriel and another strong in the faith priest stayed to...Read the whole story on XxxHorror.com!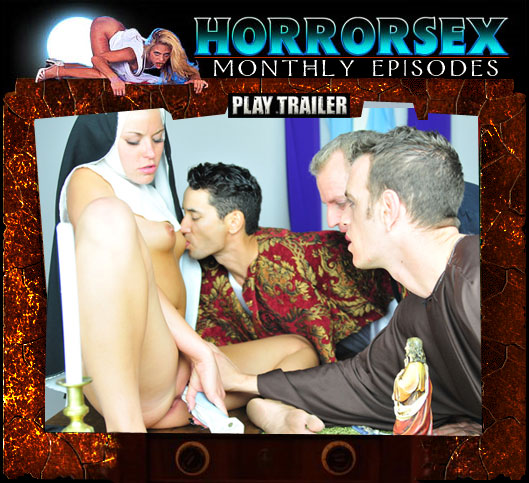 ---
Busty Anal Nun Masturbation
Busty nun Vicky was craving sex for long time. She would go to prayers and ask for some sex as she felt the evil deep inside her. The evil sexual desires grew every day. In this horror sex scene we find nun Vicky dressed as a whore praying at the church, when the anal sexual desires exploded. The crazy nun ripped off her fetish leather outfit and started masturbating with everything she could grab. The evil desires were so intense that the nun stuck a big porcelain statue in her ass and..Read the whole story on XxxHorror.com!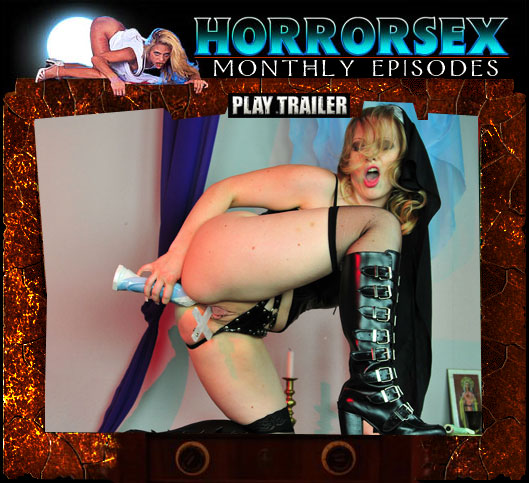 ---
Nun inside the Satanic Convent
In this crazy anal sex nun episode porn babe Nikki Sexx invites our Mistress Ania inside the secret porn convent facility. The corrupt by Satan nun shows us into her room, where we could film her satanic prayers involving anal masturbation with the cross. The kinky anal nun was not satisfied by her anal orgasm, so she staffed a big religious statue in her wet vagina. After shoving the statue all the way with both hands she...Read the whole story on XxxHorror.com!