Vampire Claire Dames in the Turning of the Innocent
Nasty hardcore porn star slut Claire Dames is big boob horror-sex vampire. She was waken at midnight by innocent Father James, who was walking in the cemetery. There was an old coffin laying in one of the rooms. Father James opened it and unleashed the old evil hiding inside. Vampire Queen Claire Dames jumped on the innocent father and made him her 101 minion. Check out this BDSM vampire sex movie featuring big titted pornstar Claire Dames turning Father James into evil vampire freak!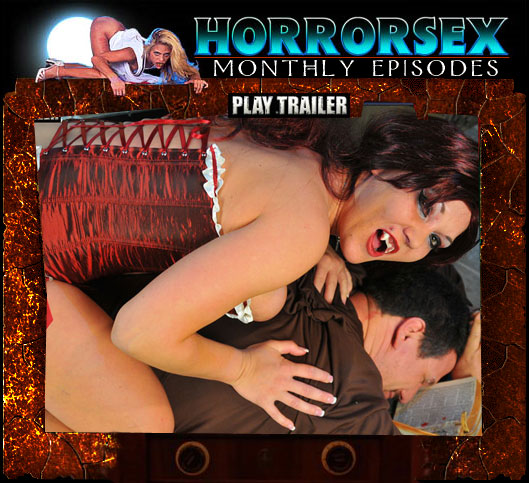 ---
Evie Delatosso in Lost Salvation
Evie Dellatosso, Latino catholic nun, was praying in her convent cell calling out to the lord to forgive her for her past sins. Reading from the bible, she discovers a passage about whores and has the sudden uncontrollable desire to have the lord inside of her, fucking her. She began to feel an evil spirit come over her filling her with unholy desires. Unable to control herself she speaks blasphemy and violates herself with the holies of objects while begging Jesus to save her sole…Watch how wet the nun becomes thrusting the cross deeper and deeper into her wet craving pussy on xxxhorror.com!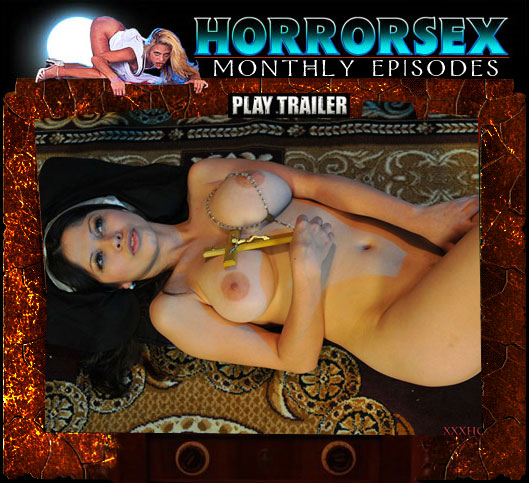 ---
Lexi Love in Satan's Sex Mistress
Pornstar babe Lexi Love has sold her soul to the devil. She was sent by Satan to the remote monastery in Eastern Europe to start a new Satanic Cult. She started collecting the souls of the local nuns and priests by offering them her nude sexy body and seducing them to perform wild horror sex acts! Enjoy!