Jamey Janes in The Failed Exorcism
Jamey Janes stares in an unforgettably sexually provocative movie as a lost soul possessed by Satan! Jamey finds her way into Father Gabriele's office to find the chalice that was believed to have belonged to a fallen angel. Instantly her soul is captured by Satan as she begins to unleash her blasphemous, satanic fury. She masturbates will all of the religious objects, smashing the churches sacred belongings at the same time! She even Double Penetrates herself for the very first time with the Mary statue and a thick cross. Upon seeing such behavior, the terrified father Gabriel called the local religious leaders to the scene to help banish Satan from Jamey. Stay tuned for part II, where the leaders good intentions, may not be enough to banish the evil spirits. Enjoy my latest production! love- Mistress Ania!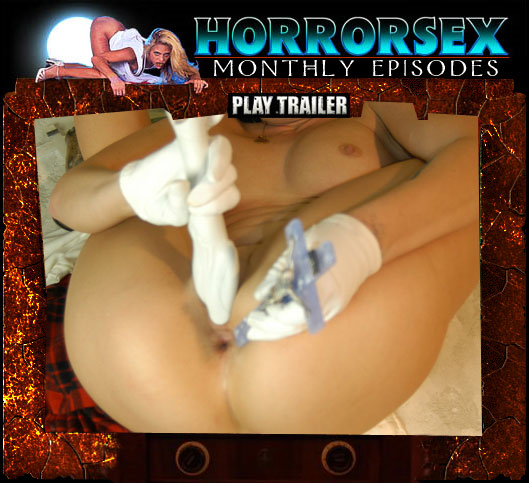 ---
Muslim babe Sophie Dee masturbating
In this classic horror sex video we find top porn star babe Sophie Dee dressed as a Muslim chick masturbating in an abandoned church. Big boobs Muslim girl Sophie was trying to find her way to the Mosque, when a fierce storm struck the city. Scared hot ass babe Sophie entered an abandoned church. When she got in their it was time for her prayers, so she unfolded her small carpet on the floor and started praying. After the prayer Sophie started looking around hearing the storm blasting the walls of the old church, she felt lonely and touched her soft pink pussy. Evil sexual desires pushed inside the mind of the curvy babe and she started masturbating with the religious artifacts laying around. Check out this kinky sacrilegious horror sex movie and let me know what you think. Enjoy!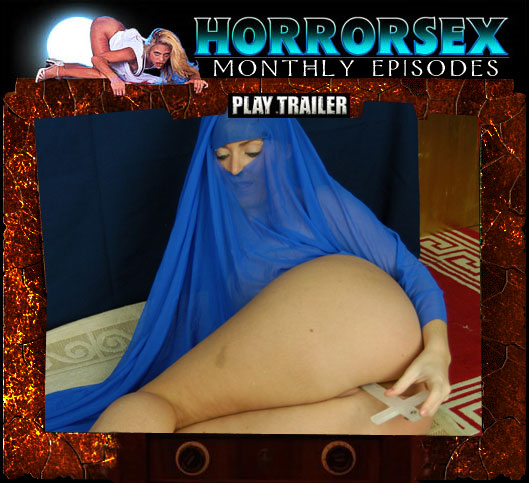 ---
Evil Girl Lana White in the new beginning
In this crazy satanic porno film hot blond schoolgirl Lana White visits the new church build in her neighborhood. Evil babe Lana, likes to get inside churches and masturbate, braking religious artifacts and vandalizing after she reaches the orgasm. Horny and obsessed babe Lana climbed on the alter and started reading from the holy book, while touching her pussy. She grabbed the nearby statue and cross and started shoving them in her pussy, breathing harder and harder. The satanic babe reached on orgasm while setting on fire several bible pages. At the end the sexy girl grabbed a porcelain cross and smashed it on the ground. The noise woke her up from her obsession and she quickly left the church. The filming of this video was broadcast live by Mistress Ania. Enjoy!