Shay Lynn and Lily Cade in Gods Fist
Big boob exotic dancer Shay Lynn visited the church to receive her first communion. After she entered the small remote church she noticed that the mother superior locked the door. Also the nun was dressed in strange latex uniform Shay has never seen before. Little did Shay know that lesbian nun Lily has prepared a nice surprise for Shay. Shay opened her mouth to receive the communion bread, but instead of that she was grabbed by the dominatrix nun, turned around and bended. The horny nun Lily started spanking Shay's ass explaining her that she has to repent her dirty sins. After Shay's but got red from the spanking nun Lily made Shay lick her hairy pussy. Then the crazy nun tight up Shay's hands behind her back and made her kneel. A fat dildo entered shay's pussy, which was pleasant, but Shay had no idea that this was a warm up for receiving Lily's fist deep in her pussy. Check out this wild nun fisting HD video and find out if Shay repented her sins. Produced by Mistress Ania. Enjoy!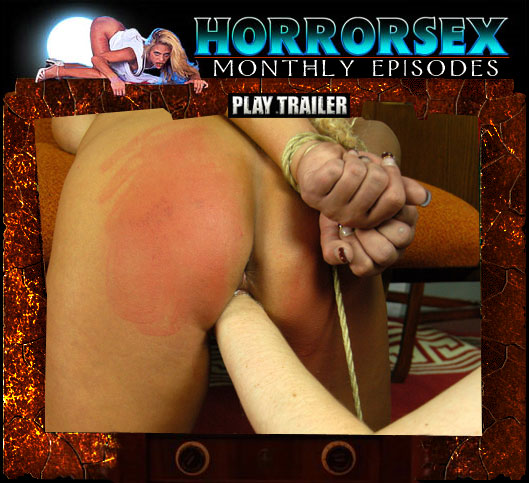 ---
Lesbo nuns Shay and Jaded in Satanic Rituals
Obsessed and controlled by Satan, nun Jaded Dawn was sent to corrupt the strong in faith, big boob nun Shay Lynn. Exotic nun Shay tried to resist the lesbian temptation for long time, but this time Satan sent a kinky Latina nun who was able to seduce Shay. Check out this sacrilegious HD video, where Shay is drilled by big religious strap-on statue, while spanked with the cross. This is another HD horror sex video production by Mistress Ania. Enjoy!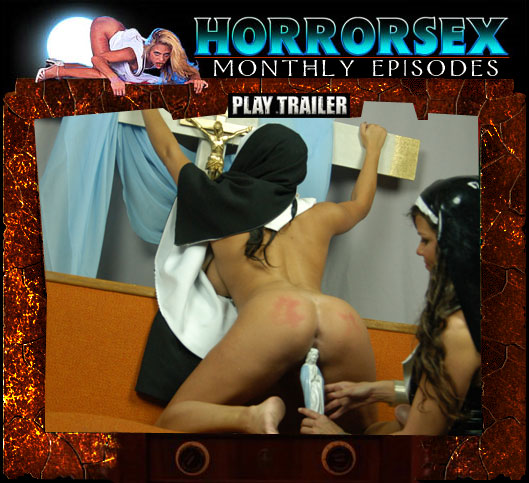 ---
Vanessa Naughty in Beyond Forgiveness
In this two part crazy sacrilegious video we find nun Vanessa masturbating in front of the cross with religious statues. After experiencing multiple orgasm she felt guilty and went to Father Burns to share her sins. Vanessa started confessing her sins, when she noticed that Father Burns is an attractive young man. Sexual urge bloomed inside the nun. She dragged the father out of his booth and seduced him. He tried to fight the crazy nun, but after she put his dick in her mouth there was no resistance. Check out this kinky blowjob video, where the nun milks the priest and makes him cum on her face and the holly book. This is another horror sex production by Mistress Ania. Enjoy!