Nicki Hunter in the Demon Nun Handjob
Niki Hunter was a corrupt nun. Her sacrilegious ways were heard by the dark lord, Satan, and he made her his mistress of darkness. One night with dark intentions she made her way into the church and waited for the priest to come. The priest entering the chapel found the nun quietly praying and upon inquiry of how she felt, found himself attacked by a demon. She announced that she had been waiting for him but the priest had no chance to speak. The satanic nun began to strip him and lust for his precious virginity. Trying desperately to escape the priest attempted to...Read the whole story on XxxHorror.com!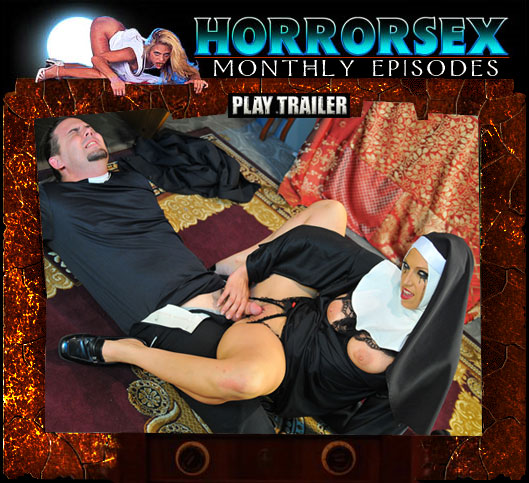 ---
Holy Mary meets Satan
The mysterious nun was calling Mary for many days in despair. She prayed and prayed waiting for the holy to materialize to help her in her hour of darkness. Mary heard the call and materialized behind the praying nun. The nun was overcome with joy, and complained of all of the wrong doing in the world. But just as Mary began to comfort her, the nun revealed a most disturbing news. She was in fact, the incarnation of Satan, somebody Mary had never met. Scared and confused she vowed to face this demon. But Satan was smart, she knew which buttons to press to get under the holy one's skin. She provoked her, taunted her and teased her with her wicked manipulative ways, leaving Mary more in doubt than she has ever...Read the whole story on XxxHorror.com!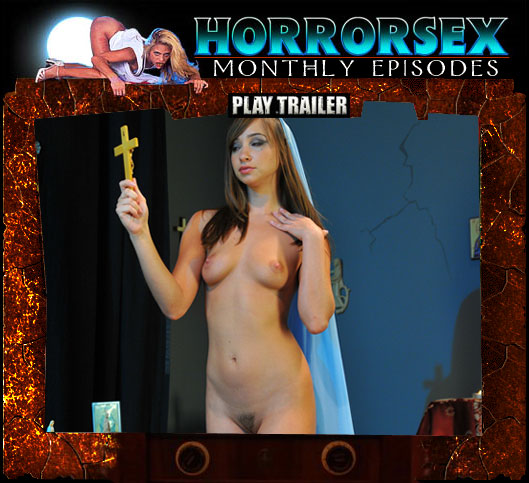 ---
Sarah Vandella in the DISCIPLINE at the convent
Sarah Vandella was set in her old ways unable to see the true light of god. She was taken from the brothel by the kind Mother Benz to give her the promise of a new life. Unfortunately, her stubbornness and lack of discipline proved to be a frustration for even Mother Benz and she was a disgrace to the convent. The nuns talked about Sarah and rumors spread that she was continuing to sin secretly in her quarters. It was not believed until once day, during mass, Father James had noticed that the nun was not reading the bible like the others, she had her hand up her dress appearing to be touching herself. Unable to deal with the disgraceful nun, Father James sent her to Mother Benz for proper punishment. The young nun was well aware of her sins and even enjoyed her time with herself, but made appearance that she didn't know what she had done wrong. The Mother Superior knew better and proceeded to reprimand the young nun. She recited the words of the lord and...Read the whole story on XxxHorror.com!