Cassandra Cruz in Squirting Nun
Hot Latina nun Cassandra Cruz arrived to a bible study class feeling naughty and tense. As usual every Friday she would go to the main citadel of the monastery to meet Mother Superior and discuss and study the old testament. Cassandra started with glancing the chapter of the old book they have discussed in the previous meeting, when Mother Superior was called by episcope Gavril for important meeting. Left alone Cassandra Cruz tried to concentrate reading, but something evil was bordering her inside. She threw the holy book a way and started stripping her nun uniform and touching her wet pussy. Little did Cassandra know that she was possessed by evil spirit, which was trying to put roots in this monastery for centuries. Fully losing control of her body the naughty nun was watching her hands grabbing the big silver cross and sticking it in her tight pink pussy. At the end she reached an orgasm and squirted all over the stone floor. The spirit left her body just in time so she could compose herself before the arrival of Mother Superior. Cassandra was confused and did not share her recent experience with the sister, which was a big mistake. Stay tuned to XxxHorror.com where the fight between good and evil never stops!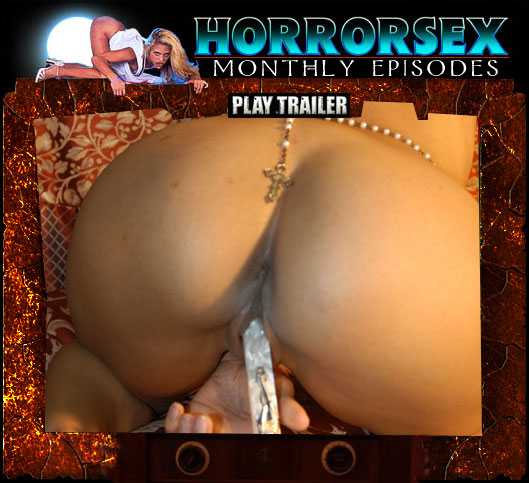 ---
Nun giving blowjob to a priest
Tired of being a Nun, and tired of being alone, naughty nun Sky was caught touching her fresh tattoos in the mirror. As she stood there in the darkness the father came in to give her, the communion bread that she forgot to take during mass. Desperate to cover her sin, she begged father Angelino to take pity on her soul and wash away her sins. Taking his hard Virgin Cock into her mouth, she began deep-throating him as he prayed for forgiveness. The dirty slut, originally emerging from the whorehouse, let the blasphemous priest cum in her mouth after fucking her tits and taking communion off her hard nipples!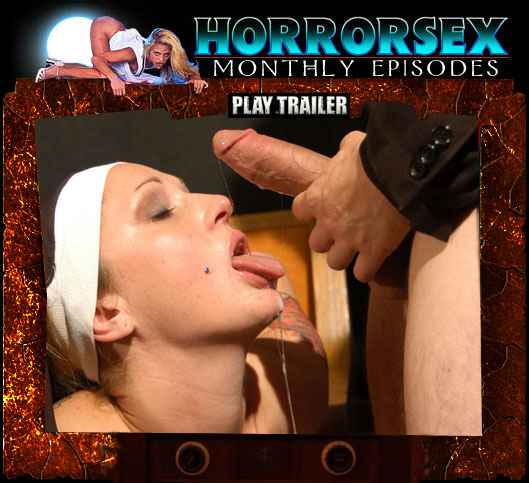 ---
Horny Nun Sky possessed by Satan
This is another episode of XxxHorror.com featuring the sick nun Sky. In this episode horny and blasphemous nun Sky was possessed by dirty evil ghost. The former prostitute was trying for years to stay pure and follow gods will, but the evil was hiding deep inside her, waiting to erupt. After giving a blowjob to father Angelino the evil inside Sky was growing every minute to the point, where she could not control it. She tried to pray, but the ghost grabbed her hand and maid her throw the bible a way. Hysterical nun Sky started ripping off her pantyhose and nun uniform, finishing the scene masturbating with the cross. Stay tuned to XxxHorror.com, where the fight between good and evil never stops!....