Ariella Ferrera in The Good Nun
In this two part HD video top porn babe Ariella Ferrera plays a troubled sexually nun seduced by Satan dressed as a priest. Horny MILF Ariella masturbated with religious artifacts by the church alter when the Satanic priest Devon entered. Devon liked corrupting innocent nuns and encouraged her blasphemous behavior. Ariella tried to confess her sexual sins and was surprised how accepting the priest was. Little did she know that the priest was preparing her for dirty and kinky fetish porn. During the confession he pulled out his fat dick and stuck it deep in her mouth. The nun was a little bit shocked, but the dirty sexual instincts made her continue on the dark path. Produced and directed by Mistress Ania in HD format, the movie is split into two parts for easy download by our European and Latina America members. Enjoy!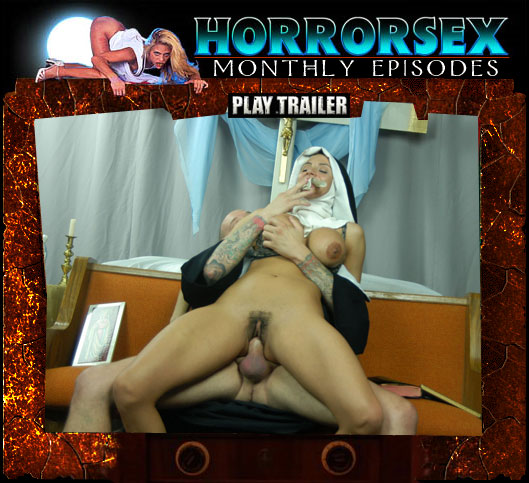 ---
Sister Angelicas Sermon
In this kinky satanic sermon, sister Angelica preaches about sacrilegious masturbation. The fetish nun is dressed in sexy latex, inserting religious artifacts in her pussy and ass. Angelica Raven reads from the satanic bible and masturbates in front of the audience behind the camera. The nun answers different questions while inserting a big statue in her pussy. The show was broadcast live on September 23th 2010 and recorded in HD for the members that could not attend. The HD video file size is more than 2GB so it may take a while, depending on your internet connection. Stay tuned for the BTS. This is another exclusive horror sex production by Mistress Ania. Enjoy!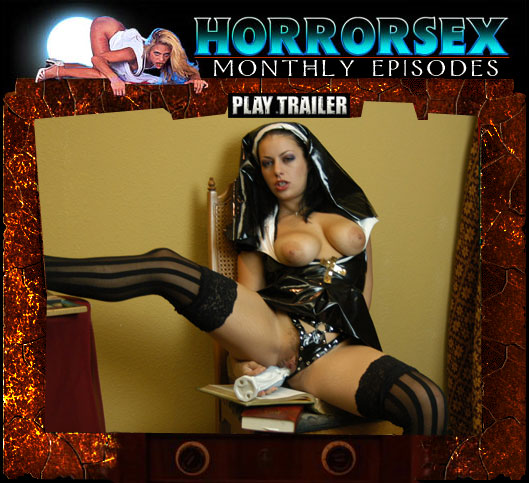 ---
Kymberly Jane in Nun Wants Out
This is another kinky sacrilegious HD video, from the religious dementia series, produced by Mistress Ania. Big boob MILF Kymberly Jane acts as a disappointed nun, who wants to get out of the convent. Crazy sex nun Kymberly was caught on camera confessing her sexual sins to her shrink. Check out this blasphemous porn video, where the porn nun violates the cross, tearing apart the bible, completely under the influence of Satan. Kymberly spreads her hot booty and squeezes her large breasts, while touching her pink pussy. Enjoy!