Nuns Brandy and Kali in The Lords Supper
This is another exclusive lesbian nun satanic video by Mistress Ania. This is the first part of a trilogy saga covering the sexual corruption of three nuns including mother superior. The first part features the prayers of the three nuns in the church and then the beginning of blasphemous lesbian corruption of nun Kali by older nun Brandy. All three nuns were supposed to meet at the room of mother superior to have Christmas dinner. Nun Brandy went earlier as she liked to masturbate with the big religious statues residing in the room of the top nun. Busty Brandy was inserting a big statue, when the tiny nun Kali entered the room. Kali was shocked by...Read the whole story on XxxHorror.com!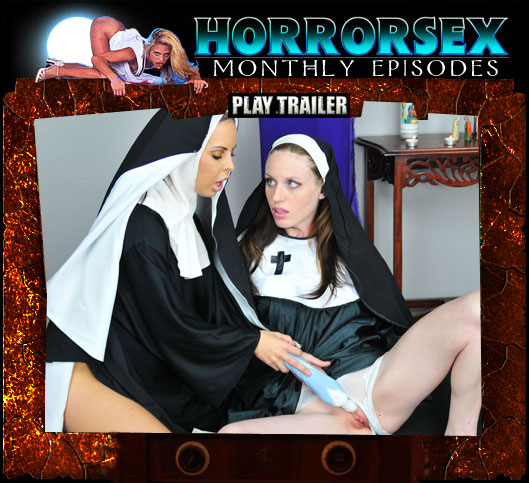 ---
Busty Anal Nun Masturbation
Slim gothic slut Brandy was sent to Hell to pay for her sins. The big tit babe was a big sinner during her full with contrivers porno life. She seduced many married men, ruining their lives and then dumping them. For all her sins she was sent to Hell. But was that a punishment or a reward? Check this crazy horror sex movie, produced by Mistress Ania and find out for yourselves. In Hell her punishment was to masturbate and insert big objects in her ass and pussy?! She had some difficult moments sticking big statues in her...Read the whole story on XxxHorror.com!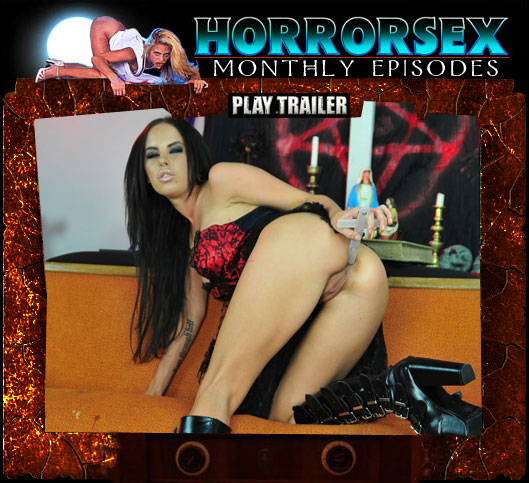 ---
Gothic girl performing Satanic Rituals
Sweet curvy ass gothic babe Sinn Sage was possessed by evil spirits for long time. In this horror sex episode we have filmed her performing wild Satanic Rituals while masturbating in the church. The evil slut sneaked in to a small church and painted the satanic symbols on the wall and started inserting old artifacts in her ass and pussy. The curvy latex babe Sinn had multiple orgasms while masturbating and talking to Satan. The possessed by evil slut masturbated with a...Read the whole story on XxxHorror.com!